40 Years of Souverän®
LIMITED EDITION
Facts and figures
Fountain pen
Model Size/length in cm
14,2 cm with closed cap
Weight:
36 g
Pelikan is celebrating this anniversary with an exclusive limited edition.
The black-and-green striped anniversary icon pays tribute to the first fountain pen that was launched under the Souverän brand in 1982. The quintessential Pelikan stripes are an unmistakable symbol of the Souverän brand. Each stripe possesses individual nuances; none is like the other. For decades, they have been a source of fascination for fans around the world.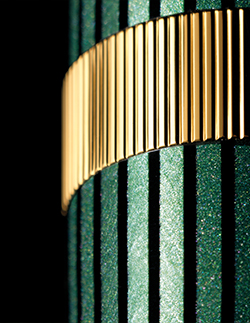 Brands are known to change faces as time passes. This makes it remarkable when brands achieve decades of success precisely because they stay true to who they are.
A highlight of this spectacular Limited Edition in the Souverän size M800 is the golden ring. The fine lines are diamond-ground and highlight the significance of the quintessential Souverän striped design.
The infinity symbol – a horizontal eight – is a sign of perpetuity. It attests to permanence and complete harmony. This anniversary edition is limited to 888 pieces worldwide, with each one's individual serial number certifying its uniqueness.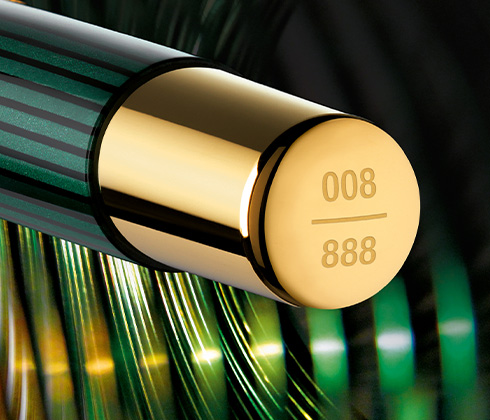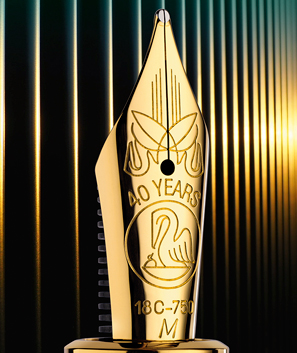 The artistic nibs are the crowning glory of every premium Pelikan fountain pen. This limited edition is crowned by a special 18-carat gold nib.
The packaging is an original cube with a special effect: Pull up the handle of the luxurious gift box with black stripes and let the sides unfold. This limited edition will radiate as if it were on stage.
A flacon of dark-green Pelikan Ink 4001 bearing an anniversary label features as an accompaniment.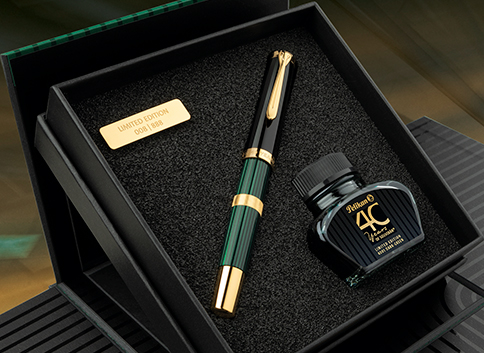 Every single writing instrument of the Limited Edition 40 Years of Souverän is made of high-quality materials and assembled by hand.
The personal signature on the certificate guarantees the highest quality. With this certificate, we guarantee that our high standards of quality are met, which is why we provide our customers with an unlimited warranty according to our warranty conditions.