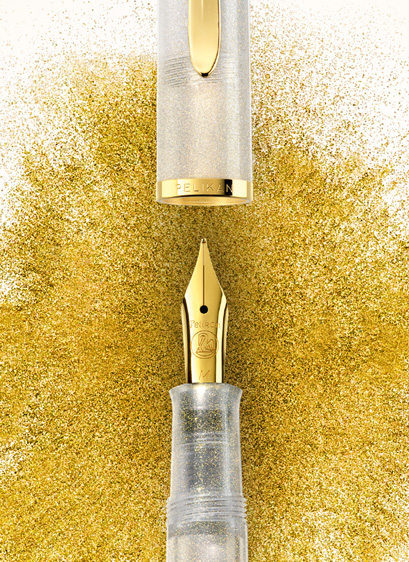 The slightly satined transparent material allows a glimpse into the inside of the ink reservoir. If the pen is filled with Golden Beryl ink, it shows the fascinating flow of the golden shimmering elements swirling around when the pen is moved.
At the same time, the material itself glows in fine golden lights to harmonize with the ink impression. All decoration elements of this series are gold-plated. The Classic 200 Golden Beryl is offered as a fountain pen with differential piston mechanism.
The highly polished and gold-plated stainless-steel nib is offered in nib widths EF, F, M and B to match each handwriting preference. The ballpoint pen is equipped with a push mechanism for an easy handling.
Quality, made in Germany.