Inks
Our broad collection of fountain pen inks contains a vast range of bright and shining colors. Whether you use our classic ink 4001 or our Edelstein Ink that ensures extra smooth writing and care for your fountain pen.
The Edelstein Ink Collection comprises brilliant colors with a special ingredient that ensures extra smooth writing while simultaneously caring for your fountain pen.
The German word "Edelstein" translates as gemstone, and each color corresponds to the beautiful coloring of a gem from around the world. The prestigious glass flacon's design is reminiscent of a cut diamond, that gives the entire collection an extremely elegant touch. A perfect gift for yourself and those you love.
The Edelstein Ink of the year is a special highlight. Every year we present a new Edelstein Ink of the Year limited to just that calendar year. The most popular colors of the Edelstein Ink Collection are also available as cartridges. For those who love to write with the extra smooth Edelstein Ink but prefer to use a cartridge.
The Pen World magazine regularly asks their readers to select their most favorite product in different categories.
This year the Edelstein Ink of the year 2021 that Golden Beryl won the RCA, the readers it choice award! And we are really proud about it!
See more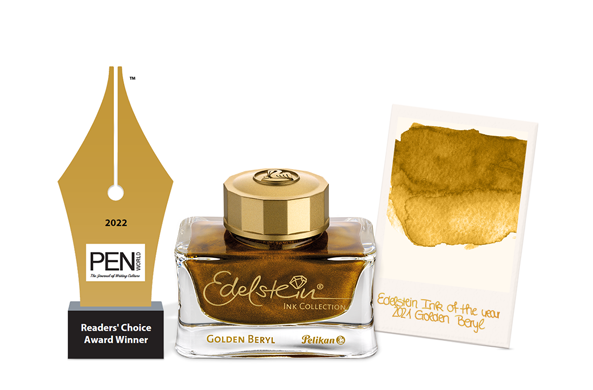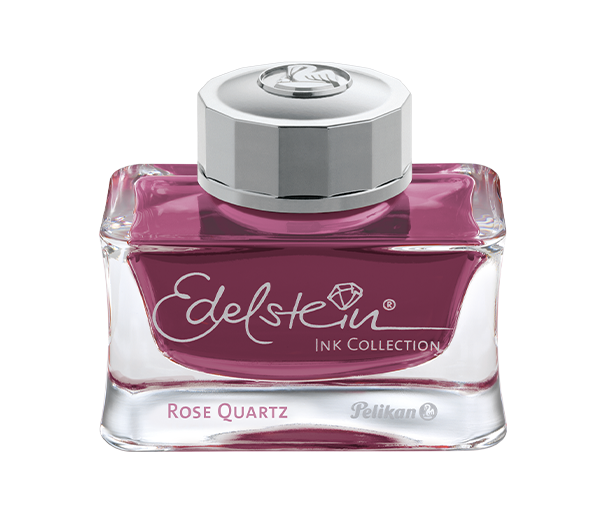 Rose-Quartz
EDELSTEIN® INK BOTTLE
Softer than the color red, this shade in rosé creates a smooth, heart-warming impression. Every handwriting style turns into a romantic message. The gemstone Rose Quartz shows a fascinating range of color shades from soft-pink to intense-rosé in its natural appearance.
To honor this gemstone Rose Quartz a lovely ink color has been created, that matches with its shade intense-rosé the core of the natural range of color. Light as a feather and remarkable soft the written words are expressed on paper. Let yourself be enchanted by this new Edelstein® Ink color of the year 2023!
The Edelstein® Ink of the year 2023 Rose Quartz will be available from March 2023 for a limited time.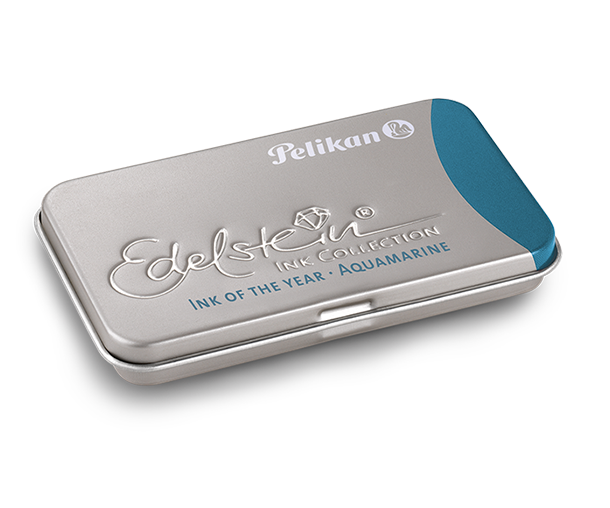 Aquamarine
EDELSTEIN® INK CARTRIDGES
Aquamarine was the Edelstein Ink of the Year 2016. Regarding the enormous success of this limited color, we decided to offer this color as part of the standard assortment. Aquamarine whose color is turquoise greenish is continuously available for you. The cartridges are offered in an elegant metal case filled with 6 large capacity cartridges. Every single cartridge is decorated with the Edelstein Ink logo and nestled into a small piece of soft tissue paper. These small boxes slip easily into the pocket of your jacket or your handbag.
These giant ink cartridges fit into every Pelikan cartridge fountain pen and make a particularly charming combination with the Pelikan cartridge fountain pens P200 and P205 or Pura.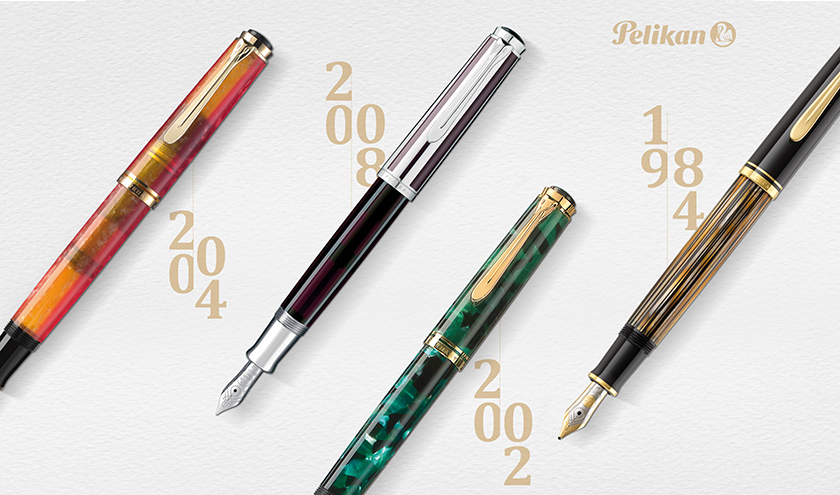 Are you looking for a specific fountain pen? Explore the archive section to find extraordinary collector's items.
See more