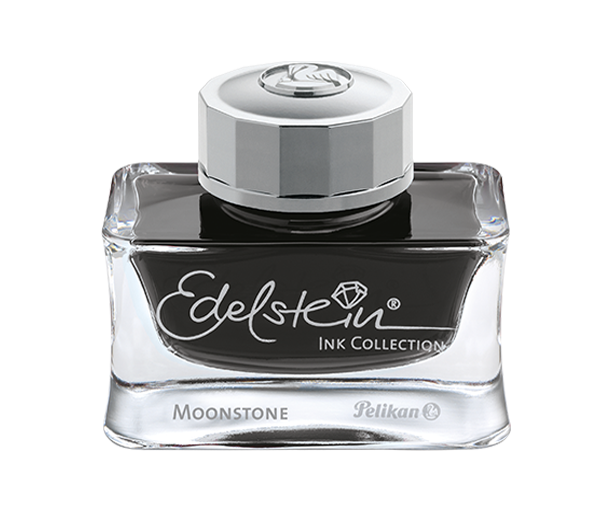 The shade of Edelstein Ink of the year 2020 Moonstone follows its name giver, the gemstone in silver-gray. The gemstone moonstone also shares its name with the color, as it relates to the moon and its silver ray of moonlight.
The slight gray Edelstein ink gives all that is written a truly noble appearance. Soothing and mysterious are also descriptions sometimes related to the gemstone Moonstone, characteristics which can also describe this new writing color.
To further accentuate and highlight this ink, each Edelstein bottle has a silver matte cap.
Only available for a limited time.