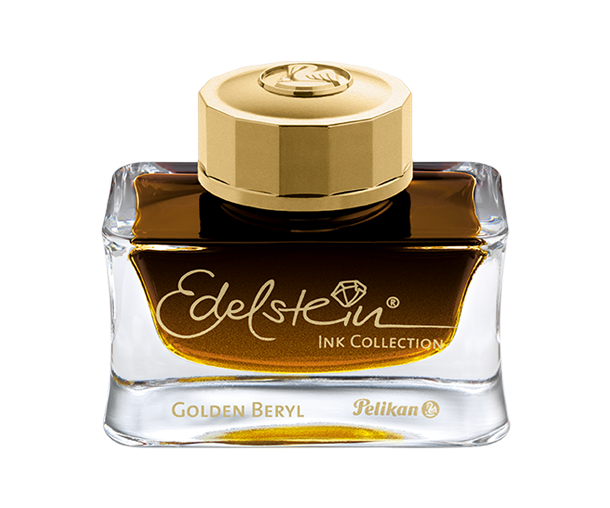 For the first time, an Edelstein Ink of the Year is a shimmering ink with yellow-golden ink color and shimmering pigments. The gemstone Beryl in its golden version is the name giver of this fascinating color. But this extraordinary ink needs to be treated extraordinary: before usage, it is definitely necessary to shake the bottle well. When shaking it, you will be fascinated by the swirl of the shimmering flow.
After writing, the fountain pen and the ink feeder will be glad to receive an extra care by cleaning it carefully with water.
Only available for a limited time.