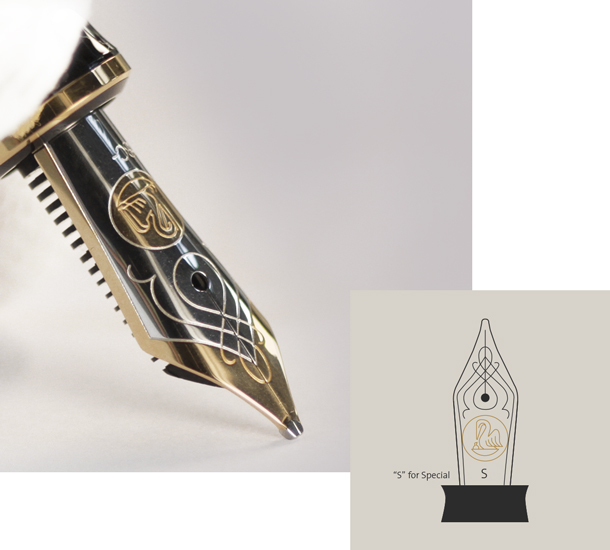 Dear
PELIKAN AND FOUNTAIN PEN FANS!
Great to have you here, and great that you are interested in this program. Regularly, at this point on the website, you should find all information and registration options for our Make A Wish Nib Program.
This extraordinary program includes the production of an individually cut gold nib, which our nib master grinds in a personal appointment on site.
Presently, we are reorganizing our internal processes and adjusting our structure of the Make-A-Wish-Nib program. For these reasons, we are unfortunately not offering neither any appointments nor vouchers at this time.

As soon as we have new information, we will provide the details here for you.
Keep your passion for fountain pens and the handwritten word!
Yours sincerely Pelikan-Team
for Make-A-Wish-Nib