Pelikan Passion
CUSTOMER MAGAZINE
Our magazines are dedicated to our philosophy that inspires us every day: passion. Pelikan exits for more than 180 years, 180 years of passion coming from the depth of our hearts. Our founder, Carl Hornemann who was a pioneer and laid the foundation for his successors, Günther Wagner and Fritz Beindorff, together they showed courage and an inventive spirit, and established our company in the international markets. A great success that we maintain conscientiously today.
After all, passion is a way of life for Pelikan.

What is it that motivates us today? We want to reach the hearts of our customers and inspire them with the outstanding Pelikan quality, represented by the "Made in Germany" epithet. Again and again. The debut edition of "Passion" was dedicated to the anniversary year "180 years of passion", an exceptional anniversary with which we started a new chapter in communication for lovers of fine writing.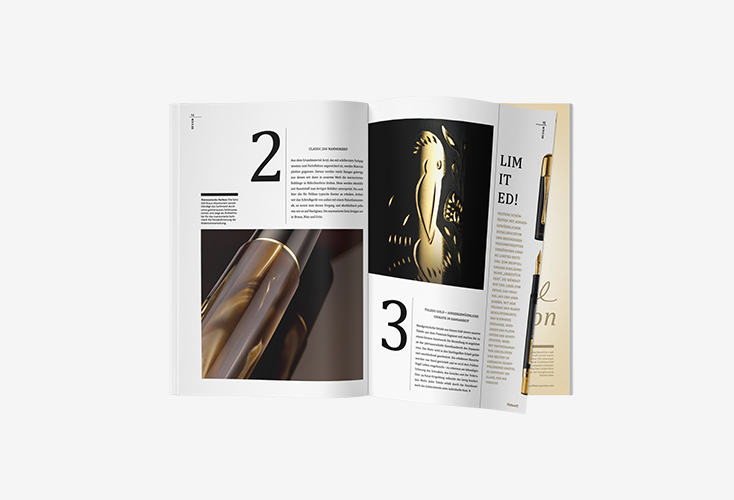 Our wealth of experience and expertise will be on display throughout, joined by exciting topics and stories in which you are bound to find exciting forays into the worlds of art, culture, and inspiration. We combine fascinating writing instruments with a modern lifestyle, and are delighted to present ourselves to you in a new light. How is ink actually made? How individually do people write in other cultural settings? And what does the "art of the nib" mean? We would like warmly to invite you to become familiar with our unmistakable handwriting – share our passion and discover our world of handwriting culture.