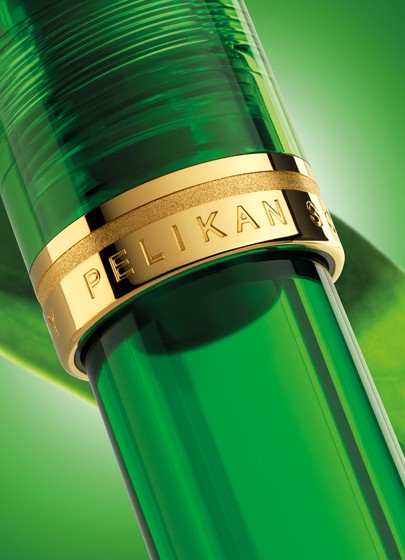 Some collectors will recognize this extraordinary pen as it reminds of its predecessor from 1992. However, is not identical.
The one-piece cap and filling knob rings, each with a glossy and satin finish, give this fountain pen an extraordinary look. The green-transparent components allow a view of the piston mechanism and also the ink level.
As usual, the fountain pens of this Souverän series M800 Green Demonstrator are made of high-quality components. The rings and the traditional beak like clip are finished with 24-carat gold. Quality, made in Germany.